Join The Mother Daughter Team Newsletter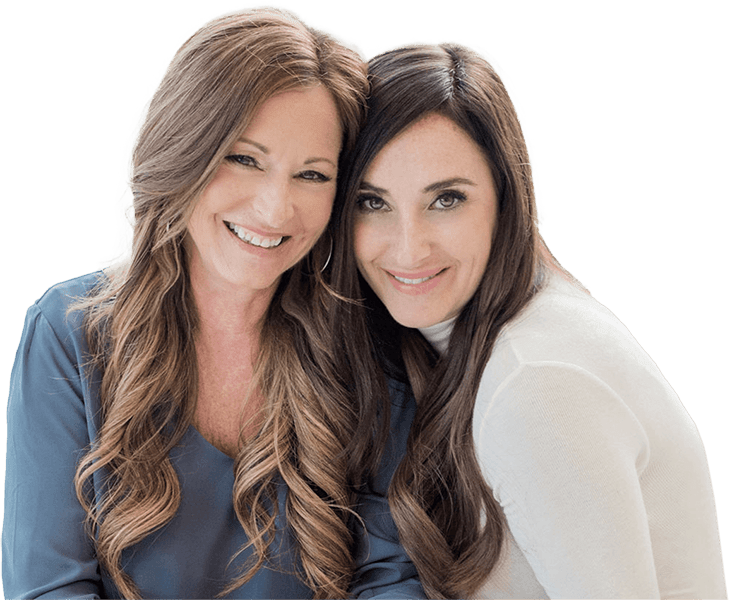 Let us match you to your perfect home
We are 24-7, full service, award winning real estate professionals who are passionate about helping people achieve their real estate goals. Whether renting, buying / selling or investing, with more than 60 years of combined experience in real estate, we will provide top notch service to all of our clients. We'll pair you with the best property for your needs so you can have some peace of mind. We sell spaces made for living life. We market homes to accommodate families of all sizes. We handle all the complex stuff so that you can enjoy the process of buying or selling your home. Find out who we are and what we can do for you!
Some of The Perks of Having Us on Your Side
All the latest technology
Large team = impeccable service
Sit back and let us do the work
What Our Clients Have To Say About Us!
Just wanted to say thank you for all the help you have given us over the years. Not only have you wonderful ladies sold three of our homes and helped us purchase new ones but you have a dedicated and continued interest in our purchases. I have referred you to family who have trusted your professionalism immediately and loved your genuine spirit. You have definitely blurred the line from real estate agents to friends and now to family! Love you ladies from the bottom of my heart! ❤
Kim
We have had the pleasure of knowing Laura & Kristina for over 10 years. We first met Laura & Kristina when they quickly sold our mother/in-law's house and helped her find the perfect home to down-size in. Recently, Laura & Kristina helped us tremendously with the search for our perfect new home. They were both very patient and extremely accommodating in helping us find a home that met our very specific requirements.
Mary & John
Selling our house with these ladies was a wonderful experience! Laura & Kristina made it so simple. We blinked and it was sold, and over list! They took the stress away from us and ensured that they would do what was in our best interests. We recommend these ladies for selling and buying your home – they made that easy too! We had found our dream house, before our current house was sold, and they made sure that everything worked for us before anything went through. They truly are the best!
Dana
Not only did they help me find my first home, but they also helped my parents and I sell our family home that we lived in for 31 years, not an easy transition and couldn't have done it without Laura and Kristina there every step of the way. Combined they have years and years of experience, amazing contacts and always willing to go above and beyond. I highly recommend their expertise and professionalism!
Adrienne