Step 1: Deciding to Buy
To buy a home, you need to be prepared and we are here to help you. Here are a few things to consider: Define your needs and wants, brush up on types of home ownership & understand market conditions.
Step 2: Choosing a REALTOR®
Buying a home is personal and emotional. So the relationship with your real estate agent has to be built on expertise, trust and mutual respect. After all, they will be acting as your eyes, ears and voice throughout the process. They have a fiduciary duty to act in your best interests, to be completely transparent and they are accountable to you.
Step 3: Understanding Financing
Like many things in life, planning ahead is the key to success. So, you should know the price range you can afford before you start shopping. Here are a few things to keep in mind: Down payment, know what you can afford & get pre approved.
Step 4: Finding the Right Home to Buy
So now it's time to get out there and find your dream home. Most people start off by having a neighbourhood in mind but a great agent may suggest options that you may not have thought of. Here are some considerations as you set out to house hunt: Finding the right neighbourhood, house hunting, and keep your eyes open during open houses & showings.
Step 5 : Making an Offer on a Home
You've fallen in love. But don't let your emotions get the better of you when making an offer. Real estate is an investment. Fortunately, your realtor is there to help you put together an Offer to Purchase & discuss all the details. Here are a few things to know: negotiating may come into play. Your agent has experience so when a counter offer happens, you will be in good hands.
Step 6: What to do Before Buying a House
In addition to your real estate agent, you will now need to bring in a few pros to help get you to the finish line and make sure the investment you're about to make is sound. Your real estate agent can put you in touch with these people and make recommendations. Here are a couple of key people you should be talking to: A home inspector & a legal professional. You're almost in the home stretch now.
Step 7: Closing on a Home
Closing day is the day you officially take ownership of your new home. It's an exciting time for sure. But there are a couple of details you need to keep in mind before you get handed the keys: Closing costs – these fees need to be paid by or on the closing day and include mortgage application fees, inspections, legal fees, insurance, registration and more.
Step 8: Home Moving Tips
Here are some tips for a smooth move: Make a moving checklist that details a plan for things that need to be done weeks before you move all the way up to moving day itself, plan for packing, inform your key contacts – work, Canada Post, doctors, friends, pharmacy, etc… of your change of address. Congratulations, you are ready for your new home!
What can you do with our app:
Calculate your total cost of owning a home
Estimate the minimum down payment you need
Calculate Land transfer taxes and the available rebates
Calculate the maximum loan you can borrow
Stress test your mortgage
Estimate your Closing costs
Compare your options side by side
Search for the best mortgage rates
Email Summary reports (PDF)
Use our app in English, French, Spanish, Hindi and Chinese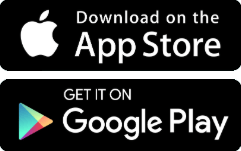 Step 1: Deciding to Sell your Home
There are a lot of ways you can add value that you might want to consider, such as: Renovating, Enhancing curb appeal, Getting a home inspection. So, now you're all ready to put that For Sale sign on your front lawn. What's next?
Step 2: Finding a REALTOR® to Sell Your House
The next thing you should do is list your home with a real estate agent. Because the reality is, selling a home involves a great deal of research, paper work, effort and most importantly, trust. Ideally, you should seek out an agent that has a good knowledge of your neighbourhood and local market trends.
Step 3: Listing Your Home for Sale
Your home is about to make its big debut on the market. And there's more to it than sticking a sign on your lawn and doing an MLS listing. Establishing a home's true worth can be tricky but we will be there to make sure your home is poised for success .Call us for a detailed marketing plan.
Step 4: Home Staging Tips
The way your home looks to prospective buyers can make a striking impression. The goal is to get buyers to feel like they can already see themselves living in your home. There are a few tricks of the trade that can help you do this: Staging, organizing, tidying, & put away personal pictures. Prepping for an Open House & showings is key.
Step 5: Reviewing and Accepting an Offer on your Home
Not all offers are created equal. Fortunately, your real estate agent is there to help you review an Offer to Purchase and discuss all the details. Here are a few things you should do: Get to know the terms & review every detail. We will guide you through to help get the best case scenario for you.
Step 6: Negotiating and Counter Offers
Perhaps the price was lower than you were expecting. Maybe the buyers have asked for some extra inclusions. In some cases, you may have multiple offers from different buyers to entertain. This is one stage where you'll be glad to have us by your side to help.
Step 7: Home Closing Process
Closing day is the day you officially take ownership of your new home. It's an exciting time for sure. But there are a couple of details you need to keep in mind before you get handed the keys.
Step 8: Home Moving Tips
The day has arrived. And although there's bound to be a bit of sadness about leaving your old home behind, there will be just as much excitement moving into your new one. Congratulations. You're all moved in. Enjoy your new home!
Buyers
Buying should be a fun, stress free experience. Find out how we can make this experience a great one!
Sellers
Get instant area alerts! Get real time updates! Be in the know on what is happening in your area.
Renters/Investors
If buying a home is not yet feasible, renting is an alternative option. If you are in the rental market, as a landlord or a tenant, call us.
Down payment – Will vary on individual properties (usually between 5-30% of the purchase price).
Deposit – Average between $25,000-$100,000. Amounts will vary based on property and location.
Inspections – Depending on the property type, there may be more then one inspection. (Home inspections, septic inspections, electrical inspections etc.) Costs could be from $400 and up per inspection.
Mortgage Financing – The bank will need an appraisal of the newly purchased home to ensure market value meets their criteria. If the home is appraised less then the purchase price, the buyer will have to come up with the difference in cash.
The Offer – Every offer will be structured differently. Terms and conditions will be based on individual needs. Talk to a Mother Daughter team representative about working with you to protect your interests.